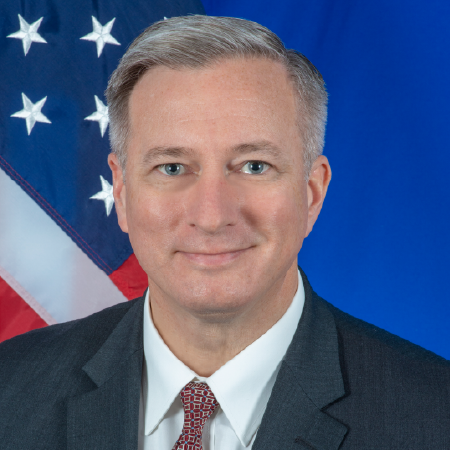 John Cotton Richmond
John Cotton Richmond is a partner in Dentons' Federal Regulatory and Compliance practice. Previously, John served as the US Ambassador-at-Large to Monitor and Combat Trafficking in Persons for the US Department of State. John's career has been spent at the intersection of law, policy and human rights — as a federal prosecutor, founding director of the Human Trafficking Institute, director of the International Justice Mission in Chennai, India, and as Ambassador. This includes strategy, compliance, internal investigations, and litigation in the area of ESG and supply chains, specifically international and domestic human trafficking.
John has received numerous honors and commendations, including having been named a "Prosecutor of the Year" and receiving the David Alred Award for exceptional contributions to civil rights. His work caused the former head of the FBI's human trafficking program to call him "every trafficker's worst nightmare."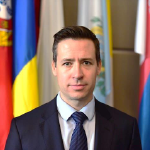 Valiant Richey
Valiant (Val) Richey is the OSCE Special Representative and Co-ordinator for Combating Trafficking in Human Beings. He represents the OSCE at the political level on anti-trafficking issues, and assists the 57 OSCE participating States in the development and implementation of anti-trafficking strategies and initiatives. His Office also serves a co-ordinating function among OSCE structures and institutions involved in combating trafficking in human beings. Before joining the OSCE, Val worked for thirteen years as a prosecutor in Seattle handling sexual assault, child exploitation and human trafficking cases. He has a Bachelor of Arts and Master of Arts in Political Science from Boston University and a Juris Doctor from the University of Washington.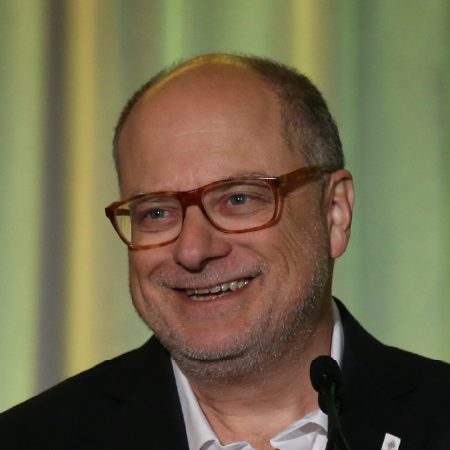 Adam Kahane
Adam Kahane is a Director of Reos Partners, an international social enterprise that helps people move forward together on their most important and intractable issues. Adam is a leading organizer, designer and facilitator of processes through which business, government, and civil society leaders can work together to address such challenges. He has worked in more than fifty countries, in every part of the world, with executives and politicians, generals and guerrillas, civil servants and trade unionists, community activists and United Nations officials, clergy and artists.
Adam is the author of Solving Tough Problems: An Open Way of Talking, Listening, and Creating New Realities, about which Nelson Mandela said: "This breakthrough book addresses the central challenge of our time: finding a way to work together to solve the problems we have created." He is also the author of Power and Love: A Theory and Practice of Social Change, Transformative Scenario Planning: Working Together to Change the Future, Collaborating with the Enemy: How to Work with People You Don't Agree with or Like or Trust, and Facilitating Breakthrough: How to Remove Obstacles, Bridge Differences, and Move Forward Together.
www.reospartners.com/adamkahane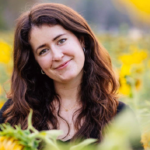 Lucy McCray
Lucy is the Strategy Director at The Freedom Story, where she combines her passion for monitoring, evaluation, and research with best practices to help prevent vulnerable people from being trafficked. She is passionate about best practices, ethical storytelling, and building meaningful partnerships. She has been living and working in Thailand for over 6 years and holds an MSc in Development Studies from the London School of Economics and her MA in English Literature and History from the University of Edinburgh.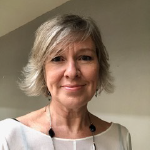 Helen Sworn
Helen has been working in the field of counter human trafficking and exploitation since 1999.  Helen believes in movement building and after witnessing of the lack of a coordinated response to human trafficking she founded the Chab Dai (which means 'joining hands' in Khmer) Coalition in 2005 in Cambodia where she lived and worked for 20 years. Helen is now based in the UK working globally.  Starting with 2 staff, Chab Dai now has eight projects in both Cambodia and the UK. Helen has led Chab Dai's strategic and organic growth to include the development of projects focused on movement building, systems strengthening, community empowerment and survivor restoration with the  local team of 48 staff, now led by a Cambodian National Director. Since Chab Dai's inception, Helen has been at the forefront of facilitating collaboration and collective action amongst anti-trafficking and human rights organisations globally. As well as overseeing and leading the global vision and strategy, Helen heads up the Global Learning Community Project, which works with over 150 anti-trafficking stakeholders from more than 35 countries in order to strengthen and foster a comprehensive, connected and competent anti-trafficking movement. Helen holds a masters degree from York St John University in Global Leadership, Innovation and Change.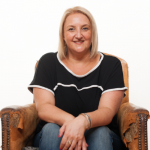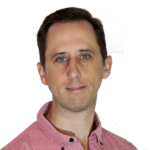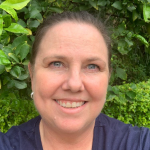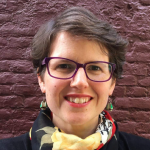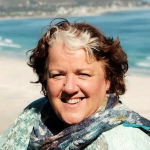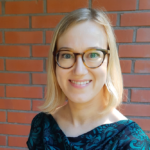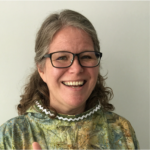 Jennifer Roemhildt Tunehag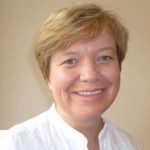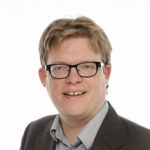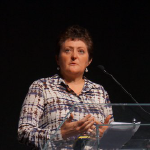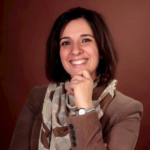 CONFERENCE PRELIMINARY PROGRAM
All times are in Central European Time (CET).
CHURCH ENGAGEMENT DAY
All times are in Central European Time (CET).
| Time | Sat Oct 9 | | |
| --- | --- | --- | --- |
| 10:00 | Living as people of faith in a world of fear: The Bible, Injustice, and you! | | |
| 10:50 | Trafficking 101 – Myths and Realities | | |
| 11:20 | Self Care in Addressing Trafficking and (Our Own) Trauma | | |
| 11:45 | Q&A and discussion | | |
| | Lunch Break | | |
| 12:45 | Identifying the God moments: Talking about tough topics with your kids | | |
Streams

Stream #1

Tackling vulnerability and exploitation as a CHURCH

Stream #2

Tackling vulnerability and exploitation as a PARENT

Stream #3

Tackling exploitation as an EDUCATOR

13:30
Vulnerability and Intervention: How to make a difference
Fear vs. Faith: Trusting God with the Details of Parenting
Creating Safety within the Church: Educational Protocols
14:00
Addressing Demand

Raising 21st Century Kids: Safety at Home/Safety Outside the Home

Creating Safety in the Church Classroom: Recognising Danger Signs
14:30
Breaking the Cycle; ending demand
Panel discussion: Empowering our Children to Advocate for Themselves
Dear Church Educational Staff: You are making a difference!
15:00
Discussion and Action
15:30
Closing Session – What Now?
PRICES
Conference
Early Bird Price

Until 7 Sep

Standard Price

8 – 30 Sep 2021

Last Minute

1-8 Oct 2021

Full Conference – 5-9 Oct

Includes full conference, consultation* day, and church day
Check your latest newsletter for your discount code.
Apply to become an EFN Member to get a discount code.
*Only EFN members have access to consultations.
Students will need to upload proof of their registration at an educational institution.

50€ – Members

60€ – Partners

35€ – Students

70€ – Others

60€ – Members

75€ – Partners

35€ – Students

85€ – Others

75€ – Members

90€ – Partners

50€ – Students

100€ – Others

Church Engagement Day Only
Early Bird Price

Until 12 Sep

Standard Price

13 – 30 Sep 2021

Last Minute

1-8 Oct 2021

Church Day Only – 9 Oct

Open to Church leaders, Christians, and the general public
Students will need to upload proof of their registration at an educational institution.

15€ – Individuals

35€ – Groups

5€ – Students

20€ – Individuals

50€ – Groups

10€ – Students

20€ – Individuals

50€ – Groups

10€ – Students
Discounts are available to EFN members and partners. Find your discount code in your latest newsletter.