SPEAKERS
Watch this space for new speaker announcements.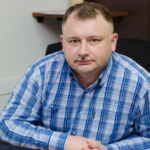 Vladimir Ubeivolc
Vladimir Ubeivolc got his PhD in Contextual Missiology from Wales University. He is senior pastor of an Evangelical church in Chisinau, Moldova; co-founder and president of Beginning of Life NGO; coordinator of Peace and Reconciliation Network (within WEA) in Eastern Europe and Central Asia. He taught in various Christian universities and seminaries in such countries as Moldova, Ukraine, Russia and in a few schools in Central Asia.  Married to Yulia, together they raised their daughter Anna.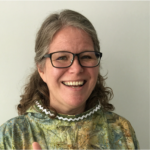 Jennifer Roemhildt Tunehag
Jennifer Roemhildt Tunehag started Nea Zoi (New Life), a ministry to exploited people in Athens, Greece, in 1998. She is a co-founder of the European Freedom Network, and currently serves on the board.  Jennifer is passionate about engaging the church in God's work of justice and freedom! She facilitates the Church Action group for EFN, and is working with the team to develop resources for the global church.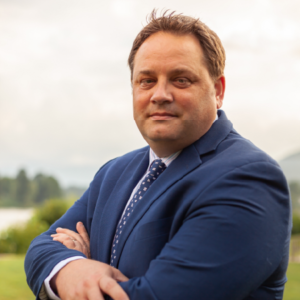 Jason Pope
Jason has spent 24 years working in the nonprofit sector. He is the Executive Director and Founder of the Rain Collective, an organization working to fight human trafficking in the Middle East and North Africa. Jason previously served as the Principal Investigator of a project that addressed Online Sexual Exploitation of children in the Philippines. During this process he oversaw a project that worked through twenty one different institutions across the country to support the strengthening of social work support for children who had experienced online sexual exploitation.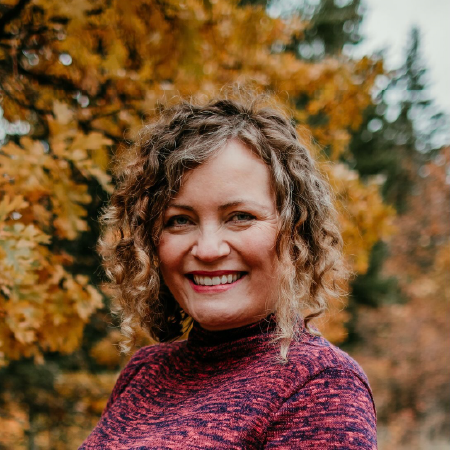 Hayley Clark
Haley Clark directs World Hope International's Anti-Trafficking and Anti-Gender-Based Violence Program strategy and activities. Prior to this, she worked with children impacted by trauma in Seattle, Washington, and has worked in northern Uganda, with children exploited during armed conflict. Haley holds a master's degree in Counseling Psychology from The Seattle School of Theology and Psychology. She is the current chairperson of the Faith Alliance Against Slavery and Trafficking (FAAST).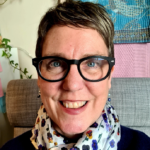 Joni Middleton
Joni L. Middleton has walked with people affected by human trafficking and sexual exploitation since 1998. As a former high school English teacher and librarian, Joni loves helping practitioners find the resources they need to do their work well. She is a trainer, speaker, writer, baker, and photographer who is constantly humbled and blessed by every interaction with another person.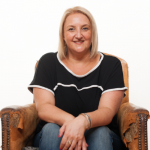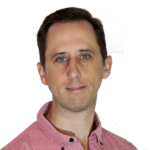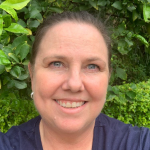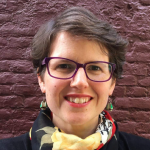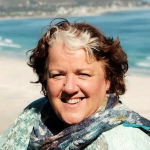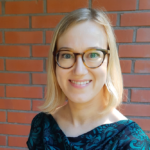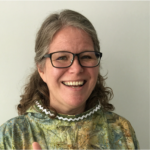 Jennifer Roemhildt Tunehag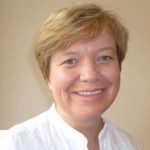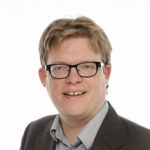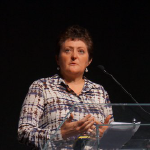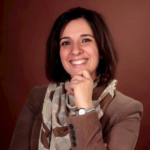 PRELIMINARY PROGRAM
All times are in Central European Time (CET).
| Time | Sat Oct 9 | | |
| --- | --- | --- | --- |
| 10:00 | Living as people of faith in a world of fear: The Bible, Injustice, and you! | | |
| 10:50 | Trafficking 101 – Myths and Realities | | |
| 11:20 | Self Care in Addressing Trafficking and (Our Own) Trauma | | |
| 11:45 | Q&A and discussion | | |
| | Lunch Break | | |
| 12:45 | Identifying the God moments: Talking about tough topics with your kids | | |
Streams

Stream #1

Tackling vulnerability and exploitation as a CHURCH

Stream #2

Tackling vulnerability and exploitation as a PARENT

Stream #3

Tackling exploitation as an EDUCATOR

13:30
Vulnerability and Intervention: How to make a difference
Fear vs. Faith: Trusting God with the Details of Parenting
Creating Safety within the Church: Educational Protocols
14:00
Addressing Demand

Raising 21st Century Kids:  Safety at Home/Safety Outside the Home

Creating Safety in the Church Classroom: Recognising Danger Signs
14:30
Breaking the Cycle; ending demand
Panel discussion: Empowering our Children to Advocate for Themselves
Dear Church Educational Staff:  You are making a difference!
15:00
Discussion and Action
15:30
Closing Session – What Now?
PRICES
Conference
Early Bird Price

Until 12 Sep

Standard Price

13 – 30 Sep 2021

Last Minute

1-8 Oct 2021

Church Engagement Day – 9 Oct

Open to Church leaders, Christians, and the general public
Students will need to upload proof of their registration at an educational institution.

15€ – Individuals

35€ – Groups

5€ – Students

20€ – Individuals

50€ – Groups

10€ – Students

20€ – Individuals

50€ – Groups

10€ – Students