EFN Membership - Individual Person
MEMBER_INDIVIDUAL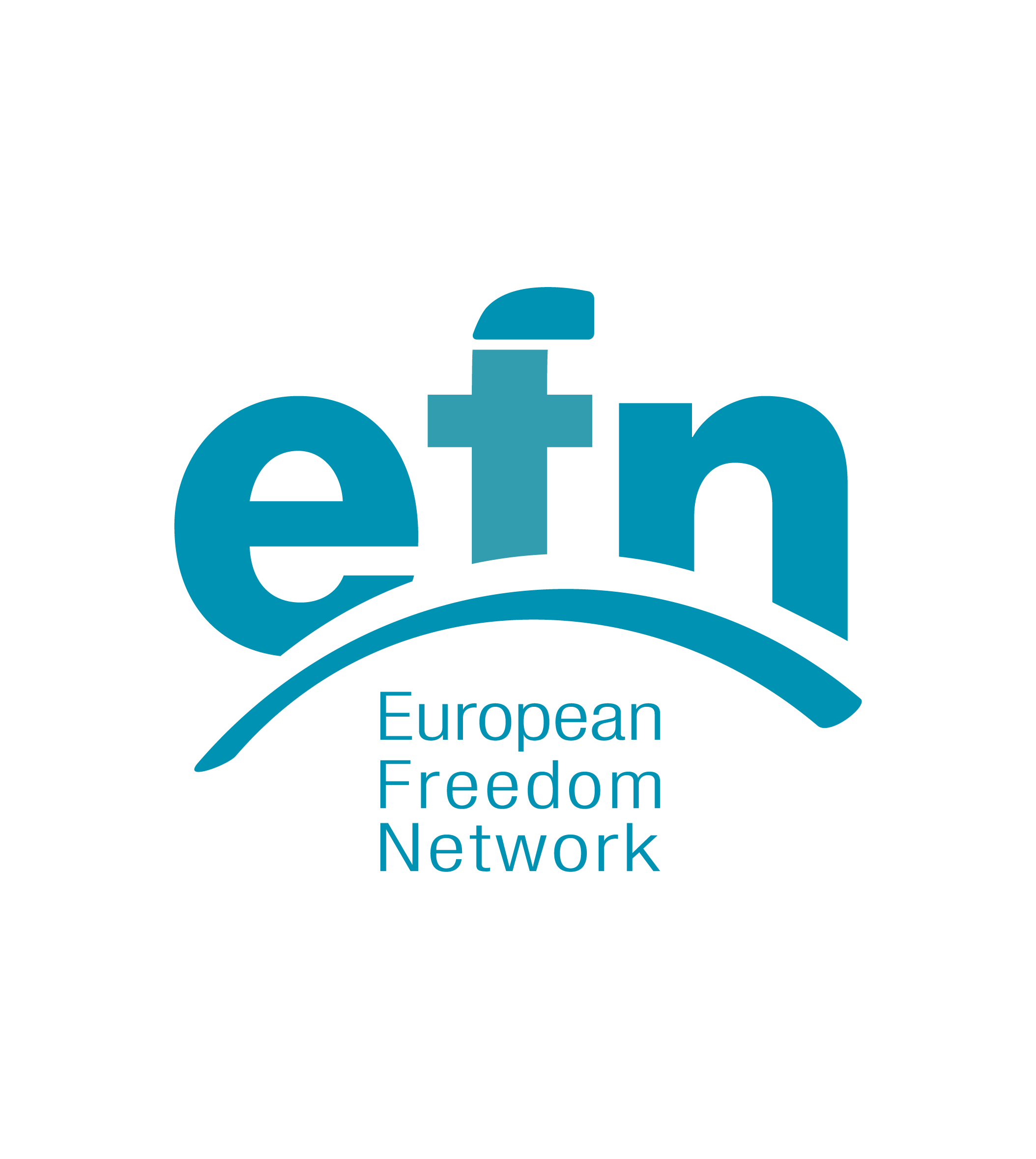 Why Become a Partner?
If you'd like to join EFN, we'd love to have you! EFN grows each month in numbers and activity. Our partners work in over 30 countries across Europe in awareness raising, prayer, prevention, street outreach, restoration, research, political advocacy and networking. All are united by the vision and values that you'll find under About Us.
You are welcome to join the network if:
You are active in human trafficking or sexual exploitation ministry, want to start or promote ministry.
You agree with the vision and values statement (see About Us)
You will go through the simple joining process. This includes providing a reference from an existing EFN partner or a church leader that you have known for at least 2 years.
Individual Membership - 60€ annually - This is designed for individuals who are not represented by an organisation but still want to be a part of EFN. Each Individual Membership receives:
1 x individual member registration
1 vote in legal membership
access for this individual to the EFN Platform (resource database, social community, organisation directory and online training)
discounted access to EFN training and events
access for the organisational representative to EFN's closed Facebook support group
receive EFN's bi-monthly newsletter
Phone (include country code)
Reference Person (required if unknown to EFN). Please list name, email and contact number.
Would you like to join an action group? (tick as many as you like)
Church (0) Community (0) EFN Academy (0) Freedom Business (0) Health (0) Pornography (0) Prayer (0) Refugee (0) Research (0) Resources (0) Voice (0)